New Video Release from Petersen International
Please enjoy the following newest addition to Petersen International's video marketing library. This piece serves as a wonderful introduction to or simply a great refresher of the often underutilized and lucrative world of Surplus Lines insurance including the amazing specialty-market disability, life and medical insurance programs available specifically to you from Petersen International Underwriters.

Occupation of the Month: Private Investigator
Certain occupations come with an inherent risk of physical harm and extraordinary danger such as police officers, firefighters, correctional officers and security guards. The occupation of private investigator poses less extreme, but similar risks. As such, investigators are commonly licensed to carry firearms, and are unable to acquire disability insurance in the traditional market. Petersen International is able to offer private investigators as well as those with more dangerous occupations with "own occupation" personal disability benefits whether they are required to carry firearms or not.

Stay up to date with important product updates, press releases, and unique sales ideas. Stay in front of your clients with shareable insurance related posts, real life claim stories, how insurance could shape current events, and much more!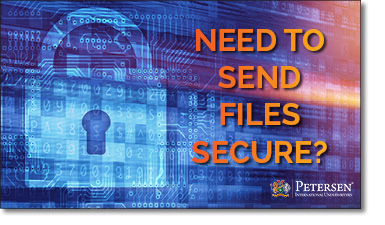 New Secure File Upload
Do you need to submit sensitive or confidential information, but you are worried about sending it via e-mail? Now you can upload the files directly to our servers. Click here to upload your files secure.
When It Comes to DI, More Is Certainly Better

By Joe Russo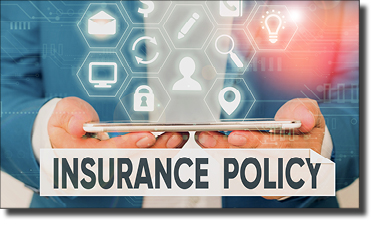 Supplemental, high-limit disability benefits have been available to higher-income clientele for decades. Excess disability plans are traditionally sold on an individual basis. However, in recent years, excess disability products have become available in the multi-life and group guaranteed-issue markets, providing the advantageous ability to reduce or even eliminate underwriting altogether while at the same time increasing discounts up to 30% over individual disability rates.
Department of Labor experts suggest that a sufficient amount of disability insurance occurs only when 65% of an individual's income is covered, regardless of earnings level. Through open logic, a person who makes $750,000 per year probably has a more expensive home than a person who makes $75,000 per year, but the percentage of income dedicated to the mortgages of those two remains relatively constant. When we consider disability insurance for these individuals, reverse financial discrimination becomes evident; as income figures increase, carriers of traditional individual and group disability plans drastically decrease their participation limits. Those making more money receive proportionately less income protection. Read More
---
Prospecting in Your Own Client Pool

By Joe Russo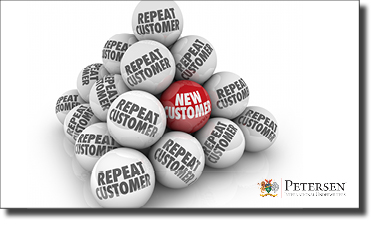 Now that the infection rates and spread of the maddening COVID-19 pandemic seems to have plateaued and businesses are beginning to open back up across the country, it is the perfect time to stir-up new insurance transactions among your own client lists. Believe me, there are plenty of potential sales and premium awaiting you in those old files. Familiar names and faces make for great clients, repeat customers and excellent referrals.
Use this period of office re-openings as a timely excuse to review the insurances owned by your clients and to request a meeting or teleconference, to get your face in front of them again so you can illustrate where their coverage may be insufficient or even non-existent. It doesn't matter if they are medical, business, disability or life clients; getting a fresh chance to pitch them and show them that you care about their financial protection in these crazy times is what's most important.
---
Meetings on Demand – a New Tool from Petersen International

By Joe Russo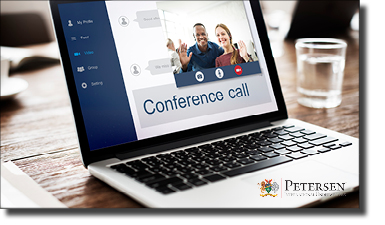 The COVID-19 pandemic has forced changes to business practices the world over. Common now are video meetings and teleconferences so as to accommodate employees working remotely, outside the traditional confines of an office building conference room. Not only are these activities promoting social distancing and safer business practices, but they are also keeping you, your employees and your colleagues in the know with the goal of maintaining a semblance of normal business etiquette.
Petersen International Underwriters has further embraced cutting-edge technologies including multi-media communication platforms during these uncertain and evolving times. We are excited to present the launch of a new tool for general agencies, independent agents and financial advisors. Read More